Join us at NENS Graduate School Fair 2022!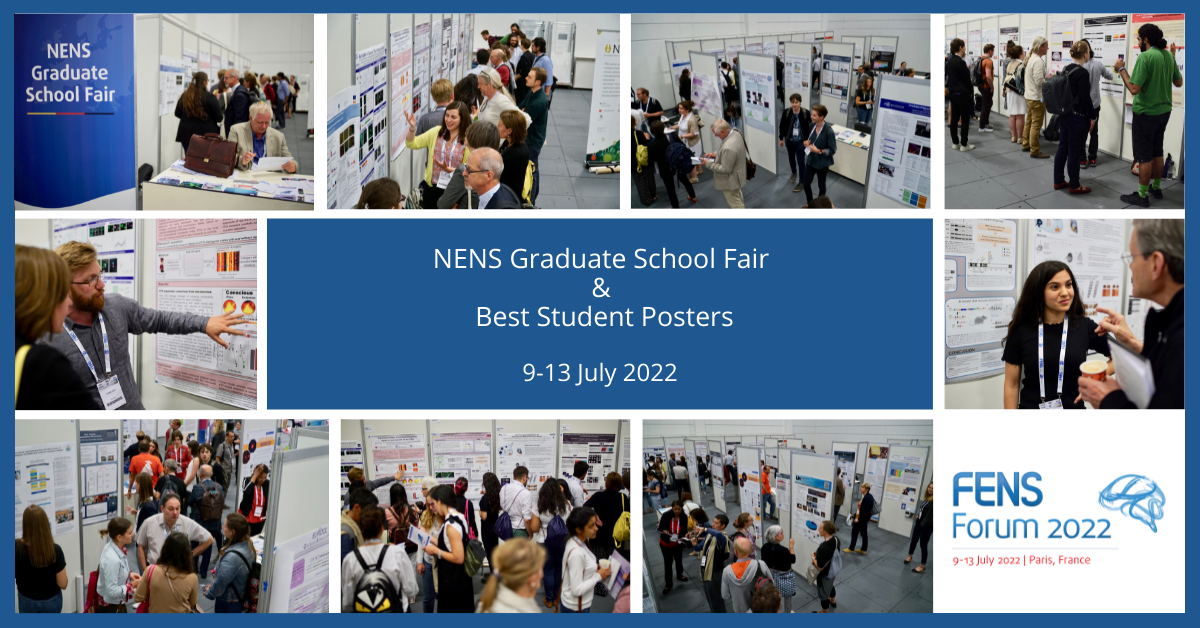 The Network of European Neuroscience Schools (NENS) brings together over 200 graduate neuroscience schools and programmes spanning across 28 European countries. Join us at the NENS Graduate School Fair, discover the profile and what the MSc, PhD and MD-PhD programmes attending the Forum have to offer!
Don't miss the live session of our Fair on July 12 from 15:30 to 17:30, where you will have the opportunity to interact on site with the representatives from the attending programmes.