The Brain Conference: Genetics and mechanisms of complex disorders: highlighting migraine
Rungstedgaard, Denmark
Organiser: FENS
Additional Organiser: Lundbeck Foundation
Attendance type(s): In Person
FENS members will benefit from preferential rates
Event Dates: 26—29 Jun 2022
Co-Chairs
Peter Goadsby
King's College London, United Kingdom & University of California, Los Angeles, USA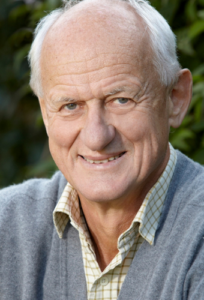 Jes Olesen
Danish Headache Centre,  The Neuroscience Centre and University of Copenhagen, Denmark
The Brain Conference: Genetics and mechanisms of complex disorders: highlighting migraine
Migraine is a typical highly prevalent complex disorder. There is a monogenic rare subform and GWAS have so far shown 123 common variants associated with migraine. The trigeminovascular system is the "hard ware" of migraine and the importance of several signalling mechanisms are known. Likewise, the pathophysiology has been partly clarified using both human and animal studies. Recent progress has been substantial, and migraine may inform the investigation of other complex disorders.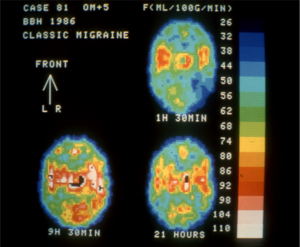 Photo description: Decreased blood flow in right occipital region early
in a migraine attack with aura followed by hyperperfusion
and then normalization
Organised by FENS in collaboration with Lundbeck Foundation, awarder of The Brain Prize,  these bi-annual conferences bring together outstanding researchers in key areas of contemporary neuroscience to discuss current concepts and define challenges for future research.
Note: The poster board dimensions for the scheduled Poster Sessions are of 1 meter wide and 2 meters high (portrait format).
For enquiries and press registration, please contact the Brain Conference coordinator: brain(at)fens.org
Contact Details
Name: Brain Conferences Administration Team
Email: brain@fens.org
Location
Rungstedgaard, Hovedgaden, Hørsholm, Denmark