FENS is the voice of European neuroscience
Founded in 1998 at the first Forum of European Neuroscience, the Federation of European Neuroscience Societies (FENS) is the main organisation for neuroscience in Europe. FENS currently represents 44 European national and single discipline neuroscience societies with more than 20,000 member scientists from 33 European countries.
FENS promotes neuroscience research to policy-makers, funding bodies and the general public, both regionally and internationally. FENS promotes excellence in neuroscience research and facilitates exchanges and networking between neuroscientists within the European Research Area and beyond.
FENS activities include five broad areas: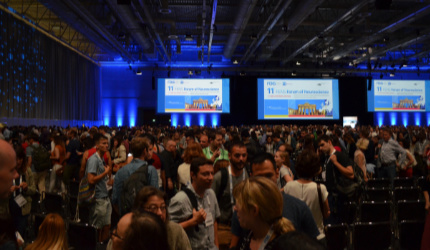 Higher education and training
The European Journal of Neuroscience (EJN)