Travel grants available to attend the Society of Neuroscientists of Africa – SONA 2023 conference
Status: Closed
Funding body: FENS
Application timeframe: 30 January - 21 April 2023
The candidates should reside in a European country and be members of a FENS society. The successful candidates should be presenting a poster or talk.
Candidates should not be the recipients of other grants related to the SONA Conference 2023.
Application deadline: 21 April 2023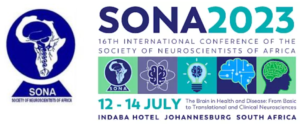 How to apply:
Please note that you need to be logged in to your FENS account to apply and a form will appear on this page. You can login here or register here.
If you are logged in with a member account but still cannot see the form, your browser or network may be blocking scripts; you can try accessing the form from a different browser, internet connection and/or computer.
Should you have any questions, please email: chet@fens.org
Sorry, this call is currently closed