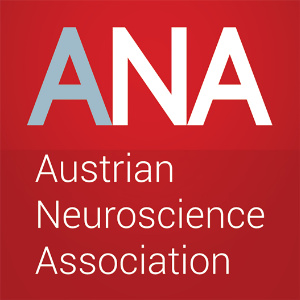 >
Austrian Neuroscience Association (ANA)
Klosterneuburg, Austria
Status: Full Member Society
President: Dr Isabella Sarto-Jackson
Member Benefits
ANA offers prizes and grants:
– Travel Grants to join the biennial ANA Meetings
– Best Thesis Award
– Young ANA Social Media Award
– Otto Loewi Prize
– Pioneer in Neuroscience Award
& financial support to participate in events organized by FENS:
– ANA travel grants to participate in FENS Forum
– Support for the organization of a symposium at FENS/FRM Meetings
– Support to participate in FENS Schools, FENS-IBRO Cajal Courses, and Brain Conferences
ANA organizes biennial Meetings (alternating in Vienna, Salzburg, Innsbruck, or Graz)
ANA is an active supporter of the Austrian National Funding Agency (FWF) and active in science.
ANA keeps members up to date about international neuroscience activities via the ANA Website, Newsletter & social media.
ANA collaborates with partner societies (ÖGMBT: Austrian Association of Molecular Life Sciences and Biotechnology and APHAR: Austrian Pharmacological Society): ANA members enjoy benefits of partner societies.