Science – AAAS
A Science subscription offers a powerful blend of information and community that you can't get anywhere else.
As a subscriber you'll get a year's worth of Science delivered to your door (print copy) or your email inbox (digital copy). Each week, for the next 51 weeks, you'll be able to enjoy the latest news, reviews, research, and opinion from across the sciences.
Online, you can browse the Science archives, with articles dating back to 1880, get access to important new articles before they appear in print, and read on the go via the Science mobile site and apps for iOS and Android devices.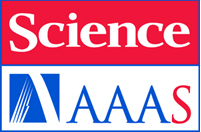 Plus, every subscription includes a one year membership in the not-for-profit AAAS. As a member you'll feel good knowing that you're supporting programs and initiatives that provide a voice for all of the sciences, and all scientists, everywhere.
Subscribe today at the reduced rate for FENS members and get a FREE limited edition Skull t-shirt.
For more information: promo.aaas.org/FENS.