NENS Exchange Grants live online session
Organiser: FENS
Attendance type(s): Virtual
Event Dates: 24 Jun 2021
Registration Deadline: 23 Jun 2021
Are you a Master or a PhD student located in Europe? Would you like to spend from 1 to 3 months in another European lab to learn a new technique? Exchange grants of up to 3,000 EUR are available for this purpose.
Join the NENS Exchange Grants live online session to find out more about this funding opportunity, and directly ask your questions to the panelists!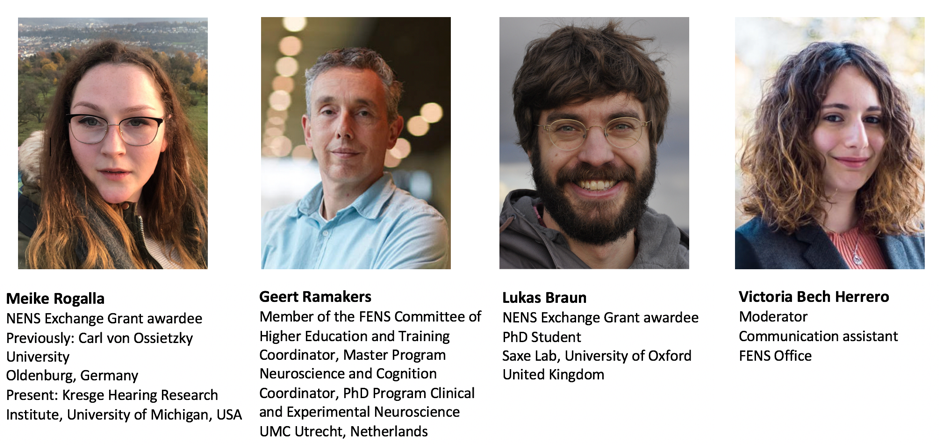 Event date: 24 June, 3 pm CEST
Registration closed on 23 June 2021.