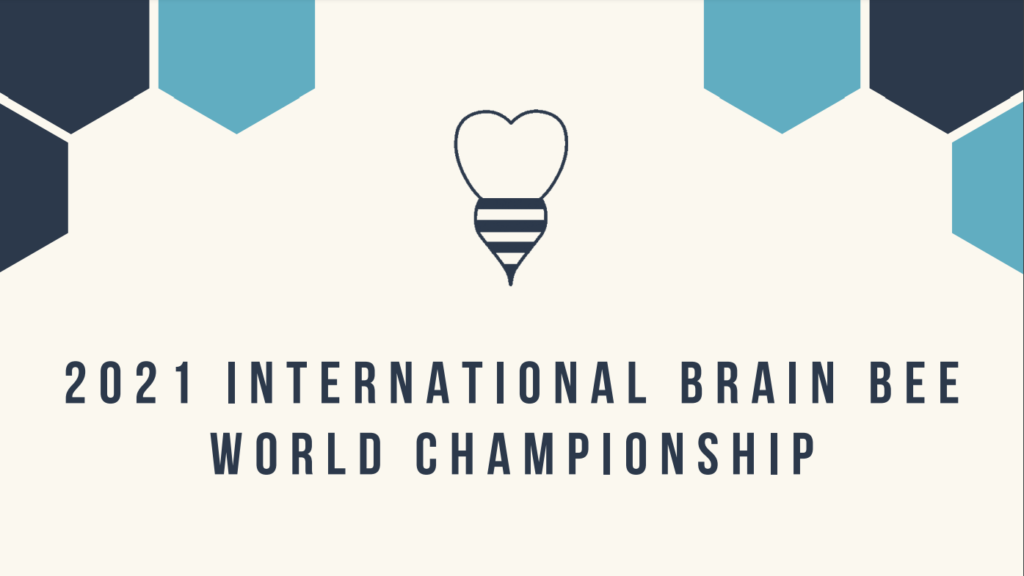 2021 International Brain Bee World Championship to take place online on 5-8 November
28 October 2021
Neuroscience News, Society & Partner News
The 2021 International Brain Bee (IBB) World Championship will take place virtually from 5 to 8 November 2021. 43 teenage students representing 31 nations and regions from all six continents will gather for an exciting competition and educational social programme. Each participating student had previously won their national or regional Brain Bee competition to qualify for the World Championship.
FENS supports the mission of the International Brain Bee (IBB) to inspire school-age students to pursue careers in basic and clinical neuroscience. The top three winners will receive a trophy or medal, as well as a monetary award of US $3,000 (first prize), US $2,000 (second prize), and US $1,000 (third prize).
Find out more about the 2021 International Brain Bee Championship.
Don't miss the live judging session hosted as an SfN networking session on 7 November 2021, as part of Neuroscience 2021. The full programme will soon be available.
Through a partnership with the International Brain Bee, Leadership Initiatives is awarding first and second place of both the 2020 and 2021 International Brain Bee Championships full scholarships to attend their Virtual Advanced Medical Neuroscience Internship. They will also be awarding one-on-one mentorship calls with Dr James Giordano and D. Rachel Wurzman to the third-place winners of both years.