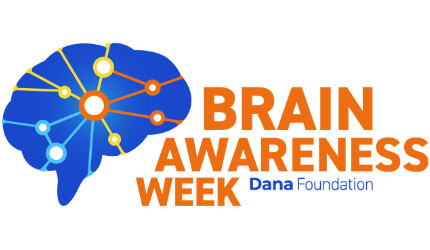 Brain Awareness Week 2022: grant applications now open
15 December 2021
FENS News
Are you planning a Brain Awareness Week 2022 event? Support is available!
The applications for the FENS Dana BAW 2022 grants are now open.
FENS, on behalf of the Dana Foundation, offers financial support of up to 1,000 EUR to event organisers within Europe during the Brain Awareness Week (14-20 March 2022).
Resources are also available for organising online outreach events and submitting a BAW grant proposal.
Apply now
Read more and submit your proposal before 19 January 2022 at noon CET.
About Brain Awareness Week (BAW)
Organised by the Dana Foundation, Brain Awareness Week (BAW) is an opportunity to let people know about the progress that is being done in brain research as well as progress in the diagnosis, treatment and prevention of disorders of the brain, such as Alzheimer's, Parkinson's, stroke, schizophrenia and depression.
The 2022 edition of Brain Awareness Week will take place on 14-20 March.