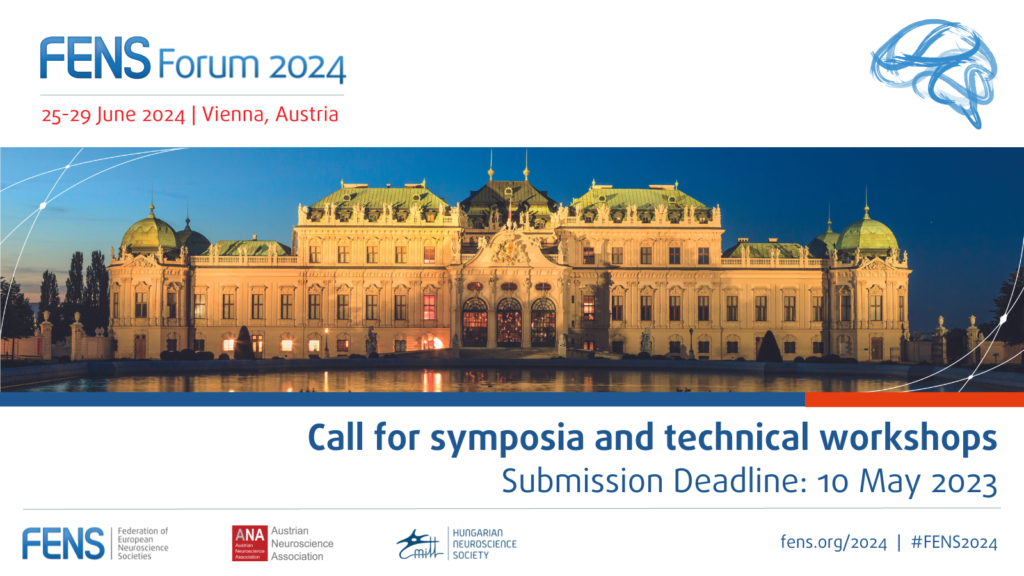 Call for symposia and technical workshops is now open!
22 February 2023
FENS News, Neuroscience News
The Federation of European Neuroscience Society (FENS) and the Host Societies, the Austrian Neuroscience Association (ANA) and the Hungarian Neuroscience Society (MITT), invite you to submit your proposals for symposia and technical workshops for the FENS Forum 2024.
"The FENS Forum is the perfect platform to both develop and exchange ideas with peers, and the call for symposia is the first step to achieving this. The Programme Committee invites the scientific community to present innovative and dynamic concepts within a particular topic or field that will challenge and push forward the field of brain research".
Liset Menendez de la Prida
FENS Forum 2024 Programme Committee Chair
Scientists from around the world are welcome to submit proposals highlighting discovery research on every aspect of the brain and central nervous system. Just click here!
Proposal submissions will be open until 10 May 2023
Check the eleven themes and start preparing your submission.