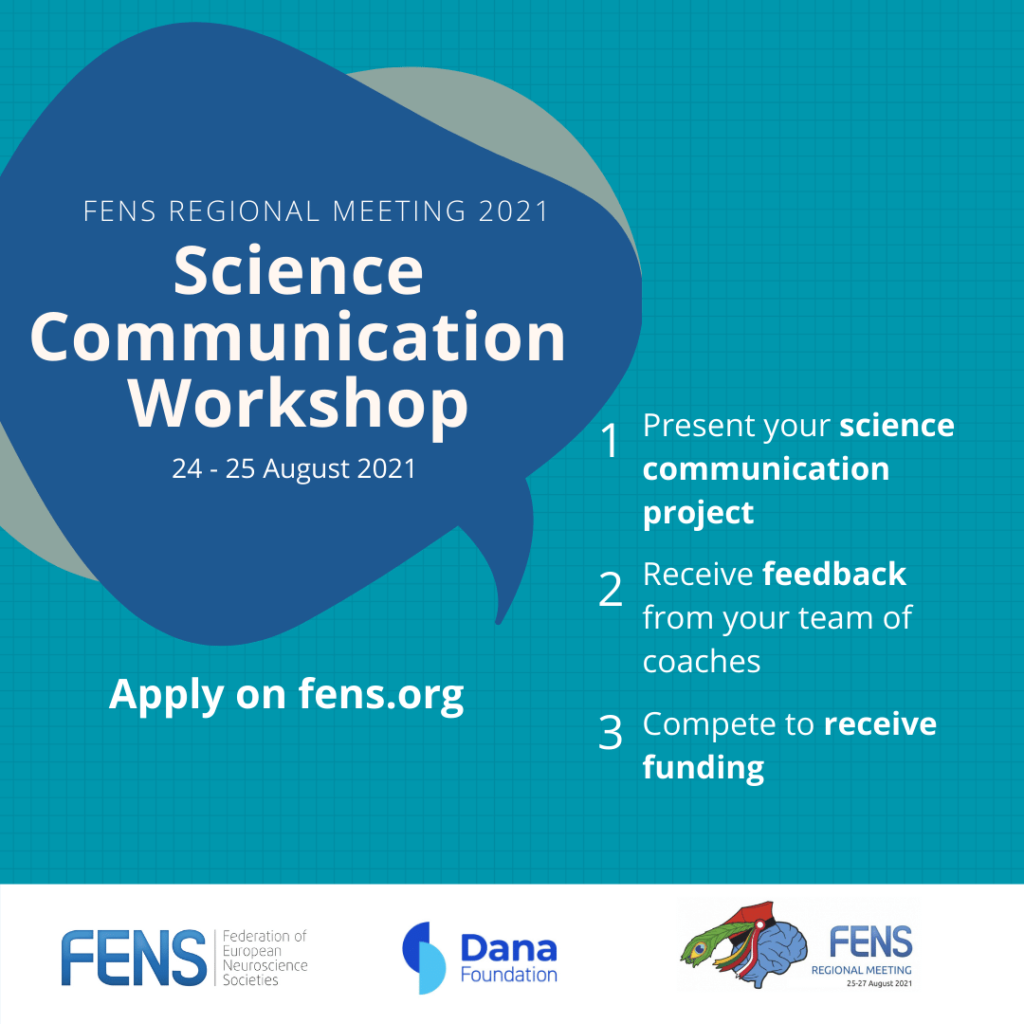 Develop your science communication project at the "Science Communication Workshop at FRM 2021"
16 June 2021
FENS News, Society & Partner News
Do you have a science communication project you would like to develop? Do you want to receive feedback, improve your pitching skills and compete for a chance to receive EUR 1,000 funding? Register for the upcoming "Science Communication Workshop" event that will take place on 24 August at the FENS Regional Meeting 2021.
This workshop is part of a two-phase science communication event which aims to allow participants to receive hands-on feedback on a science communication project they would like to develop in the following three categories:
online science communication
science communication for younger audiences
animal research for non-scientific audiences
At the end of the workshop,  6 participants will be selected to have the opportunity to pitch their project to a jury on 25 August. The best three projects will be rewarded with EUR 1,000 funding.
Application Deadline: 30 June 2021
Interested? Here's what you need to know to participate!
 The workshop is open to all neuroscientists or representatives from neuroscience research institutions, laboratories or partner organisations, with a science communication project in neuroscience. Priority will be given to those with an outreach project based in Europe. Participants must be available on 24 and 25 August for all two events.
How can you participate? Apply here with a brief summary of your project. 12 participants will be selected to participate in the workshop and receive hands-on feedback from a team of coaches.
For any questions, please contact office@fens.org