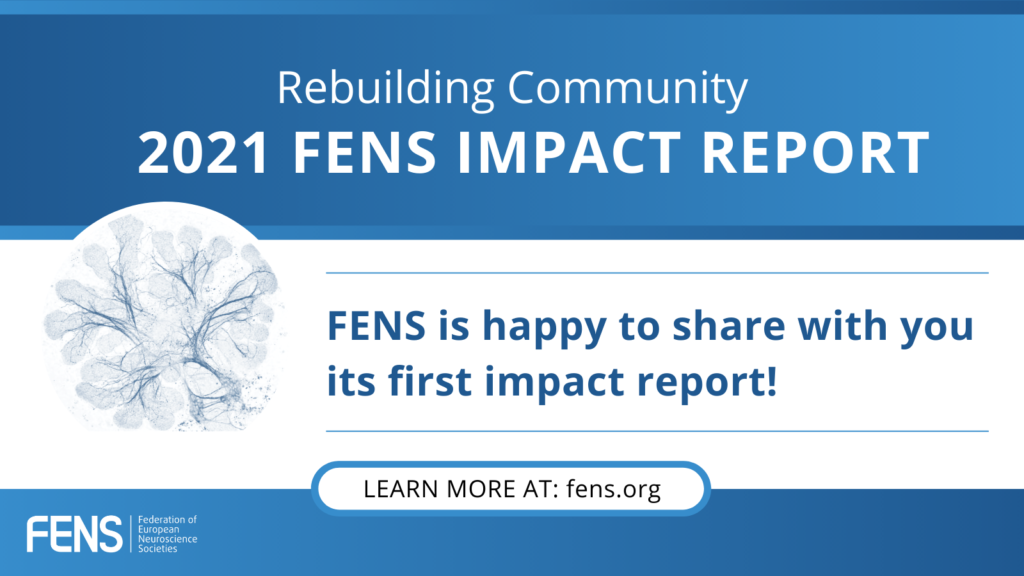 Discover the 2021 FENS Impact Report
04 July 2022
FENS News
FENS is happy to share with you its first impact report! The FENS Impact Report 2021 serves as a celebration and overview of the Federation's activities and service to the neuroscience community over the past year.
Although challenging, 2021 was the ideal time to launch such an initiative. It marked a strategic starting point to reconsider and renew the FENS mission and its commitment to meeting the changing needs of neuroscience in Europe and beyond. We warmly invite our members, partners, colleagues and also people interested in the field of brain research to read our new publication.
Discover the activities we support, the work we accomplish and the impact we achieve together, as a neuroscience community!
Read the 2021 FENS impact report!