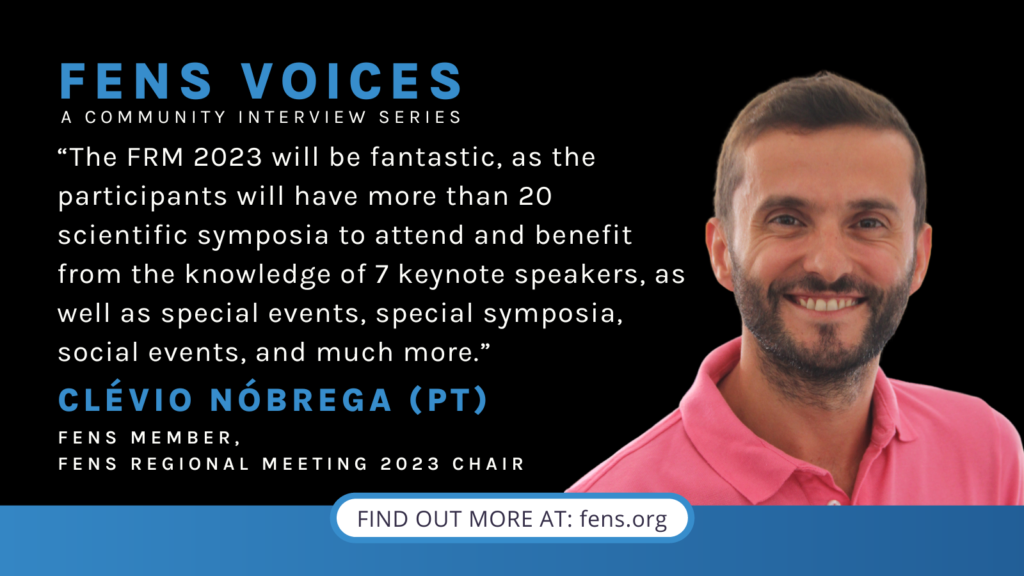 FENS Voices | Clévio Nóbrega: Putting Algarve on the neuroscience map
21 April 2023
FENS News, Neuroscience News
With the FENS Regional Meeting 2023 just around the corner, FENS Voices wanted to reach out to #FRM2023 Chair Dr Clévio Nóbrega, to find out more about his background and what everyone should expect from the big event set to take place in Algarve, Portugal, from 3-5 May. After receiving his degree in Biology, Dr Nóbrega pursued a PhD in Molecular Biology at the University of Barcelona, Spain. Following this, he undertook a post-doctoral fellowship in gene therapy for rare brain diseases at the Centre for Neuroscience and Cell Biology, University of Coimbra, Portugal. Dr Nóbrega then joined the School of Medicine and Biomedical Sciences at the University of Algarve as a tenure track Assistant Professor, where he currently serves as a Principal Investigator, leading a research group at the Algarve Biomedical Centre Research Institute, while also being the Director of the same institute. 
You studied biology for your Bachelor degree. How did it influence your path and what are your most fond memories?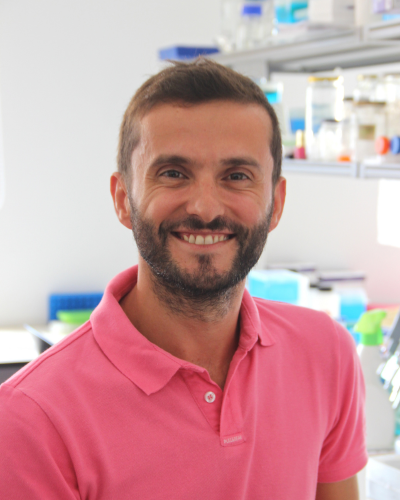 CN: Studying biology gave me a very nice perspective on several topics, ranging from molecular and cell biology to zoology or botany. This degree was important for my scientific career, as it gave me a very complete set of tools to develop my PhD and, afterwards, my postdoc. I believe that for most of us that graduated, the university years were fantastic. My case was no exception. I learned a lot, made several friends, and kicked off my career.
In 2007, you completed a PhD in Molecular Biology and Cytogenetics at the University of Barcelona, spending 4 years of research using Drosophila and bioinformatics as research tools. When did you discover brain research and what got you interested? What is the story behind your first steps towards neuroscience research? 
CN: I spent 4 years in Barcelona during my PhD, in a molecular evolution research project, which was a scientific collaboration between the University of Madeira and the University of Barcelona. At that point and even after I finished my PhD, I did not plan to pursue a career in neuroscience. However, life takes you to places that you do not foresee and so I got a temporary postdoc position of 9 months at the Centre for Neuroscience and Cell Biology of the University of Coimbra. This period proved to be ideal, as it was exactly the time I had available before starting a postdoc at the Karolinska Institute. However, those 9 months were in fact 9 years, during which I got immersed in neuroscience and fully developed my research career in this field.
Currently, you are the Principal Investigator of the Molecular Neuroscience and Gene Therapy group, at the Algarve Biomedical Centre Research Institute (ABC-RI). Why did you choose to do your research at the ABC-RI? 
CN: When I came to the University of Algarve in 2016 as Assistant Professor with a tenure track, ABC-RI did not exist. It is a very recent research centre, which I helped to build from scratch and have been the Director of since its foundation. ABC-RI is a very young and vibrant centre developing high-quality brain research and succeeded in placing Algarve on the map of the top neuroscience initiatives in Portugal.
The Portuguese Society for Neuroscience (SPN) decided to host the FENS Regional Meeting 2023 (FRM 2023) in Algarve, Portugal. You are part of a dedicated team that organises the event, acting as the FRM 2023 Chair. Why is the FRM important for the SPN and for local researchers? 
CN: This is a unique opportunity to prove SPN's ability to organise large events and also, for our researchers, this is a golden opportunity to present their work in an international context. I believe it will be important and fruitful especially for young Portuguese scientists, as they will have the opportunity to open up to a wide range of neuroscience topics at the highest level of excellence.
Algarve is one of Europe's most famous and beautiful tourist locations. Did this play a role in selecting the Congress Palace of the Algarve, in Albufeira, to host the FRM 2023? Why did the SPN choose this location? 
CN: SPN's decision to host the FRM in Algarve was based on research, on the need to acknowledge the neuroscience excellence performed within the University of Algarve. Normally, SPN meetings are held in Lisbon, Coimbra, or Porto. In the proposal to host FRM 2023, SPN wanted to decentralise the meeting and the idea from day one was to have it in Algarve. Had we not won the FRM bidding, then the SPN would have organised its biennial meeting here.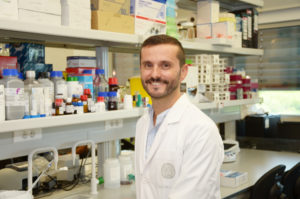 Can you tell us something about the scientific programme of the FRM 2023?  
CN: It will be fantastic, as the participants will have more than 20 scientific symposia to attend and benefit from the knowledge of 7 keynote speakers, as well as special events, special symposia, social events, and much more. Importantly, count on an absolutely breathtaking venue, a great location, and probably the best weather Europe has to offer. Besides the unique science environment, don't forget to bring your bathing suit, as Algarve has some of the most outstanding beaches you can imagine!  
What can we expect from the FRM 2023 symposia and satellite events?  
CN: We have received more than 50 proposals for symposia, which made selecting only 24 a very difficult task for the scientific committee. Thus, you can expect world class research presentations on diverse neuroscience topics.   
We will have two satellite events, the ENCODS meeting, which will be held at the University of Algarve on 1-2 May, and the meeting of the Portuguese Glial Network on the afternoon of 2 May. Both will contribute to promoting brain research and Algarve, as a neuroscience hotspot.
What are the benefits of having a biennial meeting? How important is it to be part of a network of scientists that share their knowledge? 
CN: Scientific meetings are crucial for neuroscience or any other research area. These present unique chances to present our work, have feedback on it, and importantly learn from our peers. The biennial periodicity is good, as it allows time to produce important results to present at the meeting.
What do you think is the main goal of the FENS Regional meeting 2023? 
CN: There are several goals. My personal goal is to boost SPN and to highlight our society and neuroscientists throughout Europe. Organising an event like this is challenging, but at the same time clearly demonstrates that we have the ability and the willingness to support a knowledge-sharing platform.
About the FENS Regional Meeting (FRM)
The FENS Regional Meeting (FRM) is dedicated to supporting member societies in promoting excellence in research, with a European regional focus. FRMs occur on odd years and aim to strengthen neuroscience in all European countries, promote scientific exchange within and across European regions and secure representation and access to the FRM programme for underrepresented scientists and topics. 
Organised by the Portuguese Society for Neuroscience, the FRM 2023 will take place in person on 3-5 May 2023 in Algarve, Portugal. 
About the Portuguese Society for Neuroscience (SPN)
The main goal of the Portuguese Society for Neuroscience (SPN) is the promotion and development of scientific research in neurosciences, as well as the dissemination of scientific culture. 
Members of the Portuguese Society for Neuroscience (SPN) are part of a national and international scientific community dedicated to the study of the brain. SPN promotes participation in national and international meetings, participation in group discussions, as well as the further development of and inclusion within the network of scientists. 
About the Federation of European Neuroscience Societies (FENS)
Founded in 1998, the Federation of European Neuroscience Societies is the main organisation for neuroscience in Europe. It currently represents 44 national and single-discipline neuroscience societies across 33 European countries and more than 22,000 member scientists. Discover FENS and subscribe to our biweekly News Alert, with information on our latest calls and activities.