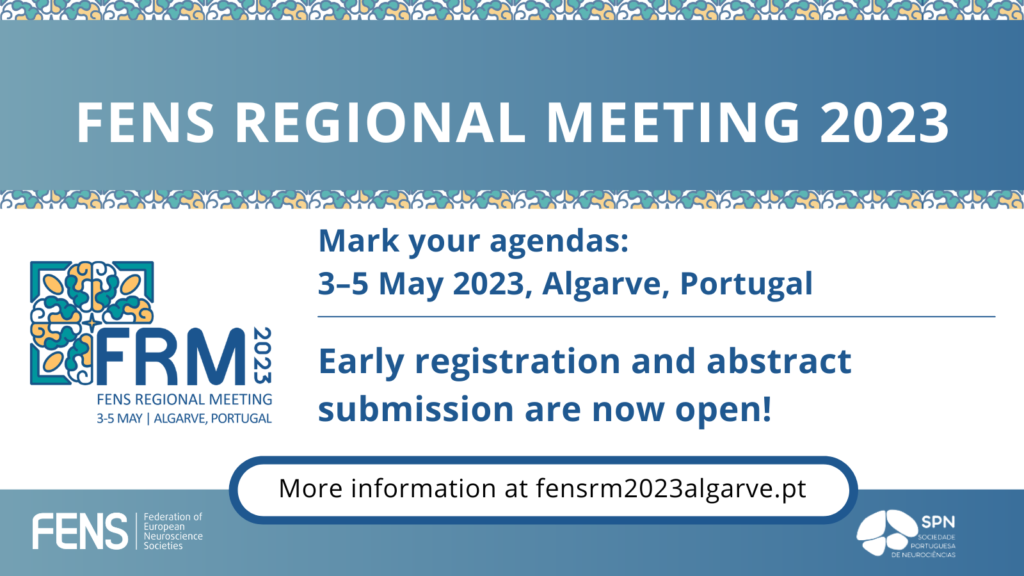 FRM 2023: early registration and abstract submission are open!
15 November 2022
FENS News, Neuroscience News, Society & Partner News
FENS and SPN (Sociedade Portuguesa de Neurociências) are delighted to announce that early registration and abstract submission are now open for the FENS Regional Meeting 2023, taking place on 3-5 May next year in Algarve, Portugal.
"The meeting will gather neuroscientists from all over the world in sunny Algarve, Portugal. Attendees shall participate in keynote speaker presentations, 24 scientific symposia, 4 special symposia, diverse satellite events, and much more. So join us, and share our passion for neuroscience!" Clévio Nóbrega, FRM 2023 Host Organising Committee chair
On behalf of SPN, FENS would like to invite you to Algarve to celebrate neuroscience in a welcoming and inspiring environment set in one of Europe's most beautiful destinations, where you can connect in-person with your peers. Get ready for a unique, rich and exciting scientific programme that will feature world-class brain researchers.
Visit the FRM website to register early!
We look forward to seeing you next year in Portugal!