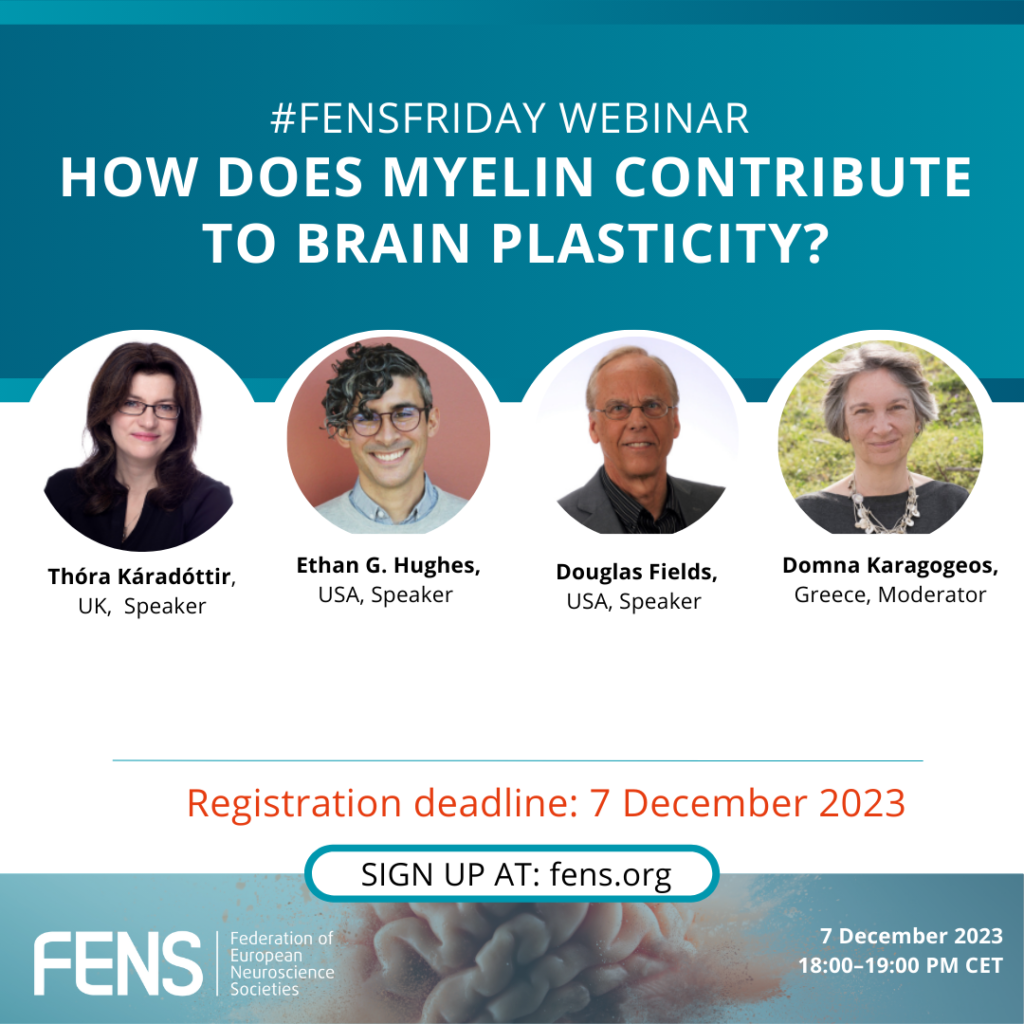 Join the webinar on Neuronline "How does myelin contribute to brain plasticity?"
05 November 2023
FENS News
Registration for the FENS webinar on "How does myelin contribute to brain plasticity?" is now open.
How does myelin contribute to brain plasticity? Interest in myelinated cells for neurobiologists has essentially been driven by research on demyelinating disorders. The majority of myelin is formed postnatally in rodents and by adulthood in humans. Although myelin plasticity in response to neuronal activity is an old observation, its extent has been appreciated relatively recently. However, over recent years, myelinating cells have been found to participate to neural plasticity, being modified by neural activity, and, in turn modulating the activity of neurons, and possibly vasculature.
It is now accepted that myelin can be shaped by environmental stimuli and undergo significant structural changes throughout life. This fine-tuning mechanism enhances neuronal function by orchestrating adjustments in myelin structure and axo-glial interactions. The potential link between this adaptive myelination and neuropsychiatric conditions is an active area of research. New directions in myelin research would be highlighted in this webinar.
Find out more information and register here.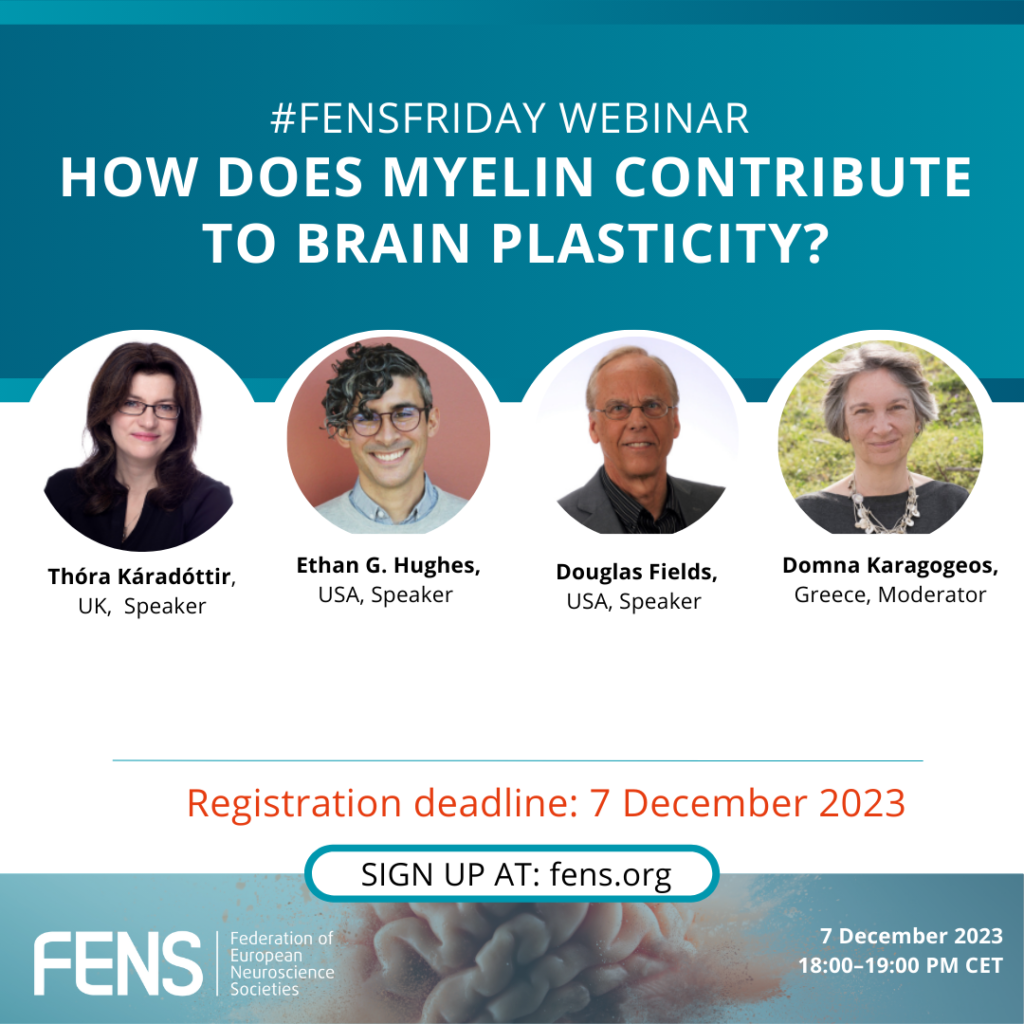 Speakers
Thóra Káradóttir (UK) – University of Cambridge
Douglas Fields (USA) – National Institutes of Health, NICHD
Ethan G. Hughes (USA) – University of Colorado School of Medicine
Moderator
Domna Karagogeos (Greece)- University of Crete Medical School
The live webinar is organised by the FENS Committee for Higher Education and Training and hosted on the Neuronline, the SfN online platform. FENS members benefit from unlimited access to Neuronline, the SfN online platform, and thus have the opportunity to explore a vast collection of training materials, webinars, virtual conferences and much more!
.