New joint webinar series on "Neurophysiology: Exploring Basic & Clinical Consequences"
25 August 2023
FENS News
FENS is delighted to announce a joint webinar series in collaboration with the American Physiological Society (APS), Society for Neuroscience (SfN), American Autonomic Society (AAS) and InsideScientific. The new series will cover late-breaking research, novel discovery, fundamental principles and research innovation in neuroscience and related disease models.
Based on interactive live events, the programme will host scientific lectures from leading researchers around the world, as well as technology and methods sessions, aimed at uncovering innovative laboratory techniques central to neuroscience research and related models of disease.
FENS proudly highlights two exceptional webinars that will provide groundbreaking advancement in neurodegenerative disorders, focusing on Parkinson's Disease. These webinars are presented by Bastiaan Bloem and FENS member Eilís Dowd, chair of the FENS Communication Committee 2020-2022.
Cellular Brain Repair for Parkinson's Disease: Is the Answer in the (Biomaterial) Matrix?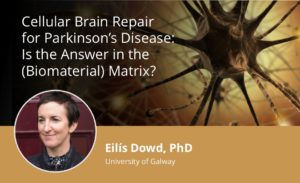 Speaker: Eilís Dowd, PhD, Professor of Pharmacology & Therapeutics, University of Galway (IR)
Date: Wednesday, 8 November 2023 – 17:00 CET
Location: online
This webinar highlights Eilis' lab's recent data demonstrating how dopaminergic cell replacement in the Parkinsonian rodent brain, using fetal and induced stem cell-derived cells, is enhanced when the cells are transplanted in a neurotrophin-enriched collagen hydrogel.
Compensatory Mechanisms in Parkinson's Disease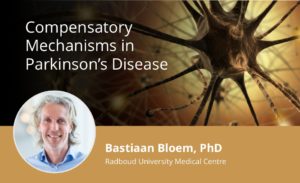 Speaker: Bastiaan Bloem, MD, Professor of Neurology, Radboud University Medical Centre (NL)
Date: Wednesday, 17 January 2024 – 17:00 CET
Location: online
This webinar reviews compensatory mechanisms, including cerebral plasticity and behavioural adaptation, in people with Parkinson's disease. The pathophysiology of Parkinson's disease is related to a large extent to neurodegeneration occurring in the substantia nigra, leading to subsequent changes in the nigrostriatal circuitry.
Full Programme