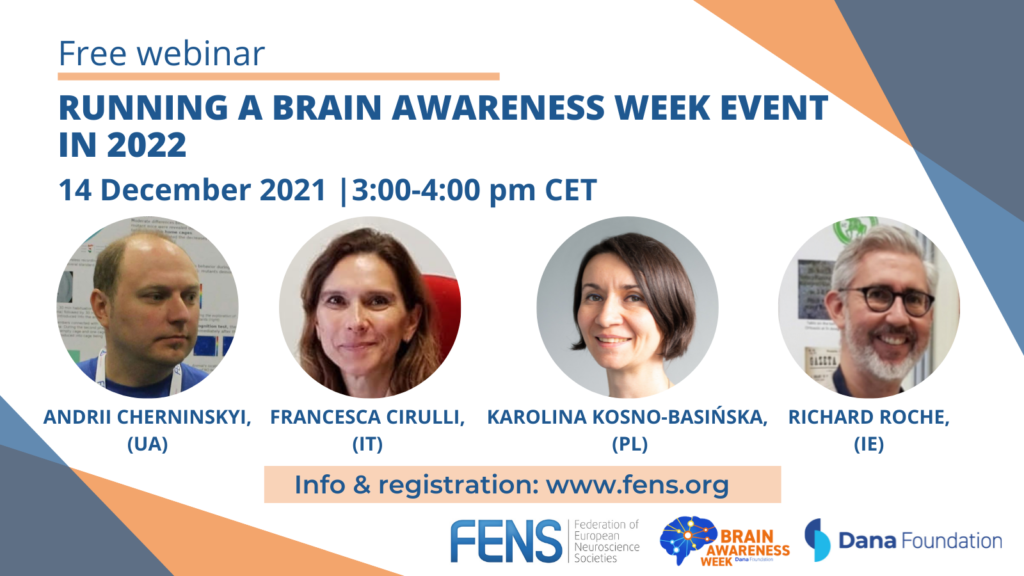 Webinar: Running a Brain Awareness Week event in 2022
16 November 2021
FENS News
Registration is now open for the webinar "Running a Brain Awareness Week event in 2022"!  
This webinar aims to provide participants with useful tips on how to write a successful Dana-FENS Brain Awareness Week (BAW) grant application and how to run an engaging outreach event. The webinar will include case studies of funded BAW projects and an interactive Q&A session with the panellists to provide hands-on tips to the audience.
The live event will take place on Tuesday 14 December 2021, 3:00 pm – 4:00 pm CET.
Registration deadline: 13 December 2021
For registration, programme and speakers, please go directly to the webinar page.
Organised by the FENS Communication Committee with the support of the Dana Foundation.