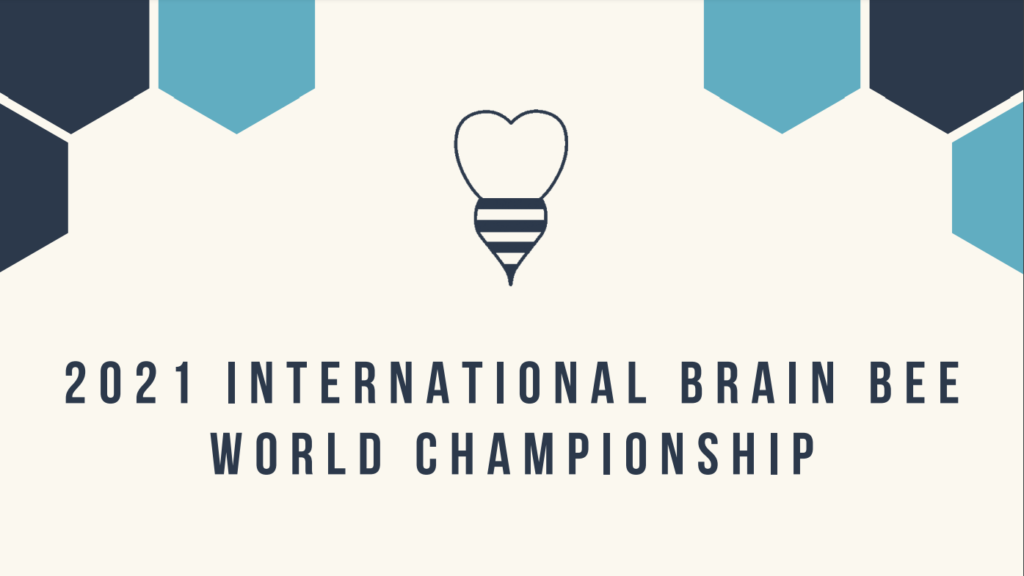 Winners of the 2020-2021 International Brain Bee World Championship announced
16 November 2021
FENS News, Neuroscience News, Society & Partner News
The 2021 International Brain Bee (IBB) World Championship crowned two World Champions. 16-year-old Viktoriia Vydzhak from the Ukraine is the 2021 World Champion and 17-year-old Rahil Patel from the United States took the title for 2020. Both will receive a monetary prize of $3,000.
Both second place winners are from Malaysia: Ahmed Adam Bin Razman (17) for 2021 and Yu Cheng Lim (17) for 2020. Two 15-year-old students took third place: Canadian Antoni Klonowski for 2021 and Peter Susanto from Australia for 2020. The monetary prize for second place is US $2,000, and US $1,000 for third place.
The top three competitors from each year will also receive additional prizes from one of the IBB's partners – Leadership Initiatives. The first and second place winners will receive full scholarships to their 2022 Virtual Advanced Medical Neuroscience Internship. The third-place winners will receive one-on-one mentorship calls with two neuroscience experts. All competitors will be offered partial scholarships to attend one of Leadership Initiatives Internship programs at a reduced rate.
"International Brain Bee competitors stand above their peers as some of the most inspiring, collaborative, curious, and dedicated students Leadership Initiatives has the honour to work with," said Marshall Bailly, Executive Director of Leadership Initiatives.
For further information, please read the full press release.
About the International Brain Bee Competition
The IBB was incorporated in 2018 as a non-profit educational organization with the support of five international neuroscience and educational organizations. The organizations also form the IBB's governing body with a sixth Governing Partner that joined in 2021: Alzheimer's Association, American Psychological Association (APA), the Dana Foundation, the Federation of European Neuroscience Societies (FENS), the International Brain Research Organization (IBRO), and the Society for Neuroscience (SfN).