CHET and History Committee joint webinar on "Dendritic spines as learning hubs"
Organiser: FENS
Attendance type(s): Virtual
Event Dates: 17 Jan 2024
Registration Deadline: 17 Jan 2024
Discover the first CHET and History Committee joint webinar on "Dendritic spines as learning hubs", taking place on 17  January 2024 at 15:00 pm CEST. This event will focus on the concept of dendritic spines as learning hubs presented by two outstanding speakers Prof. Javier DeFelipe (ES) and Prof. Valentin Nägerl (FR).
Santiago Ramón y Cajal, the Spanish founder of modern neuroscience, was the first researcher to identify dendritic spines as important neuronal structures and the role that spines play in learning and memory. Before, these tiny structures were considered mere artefacts.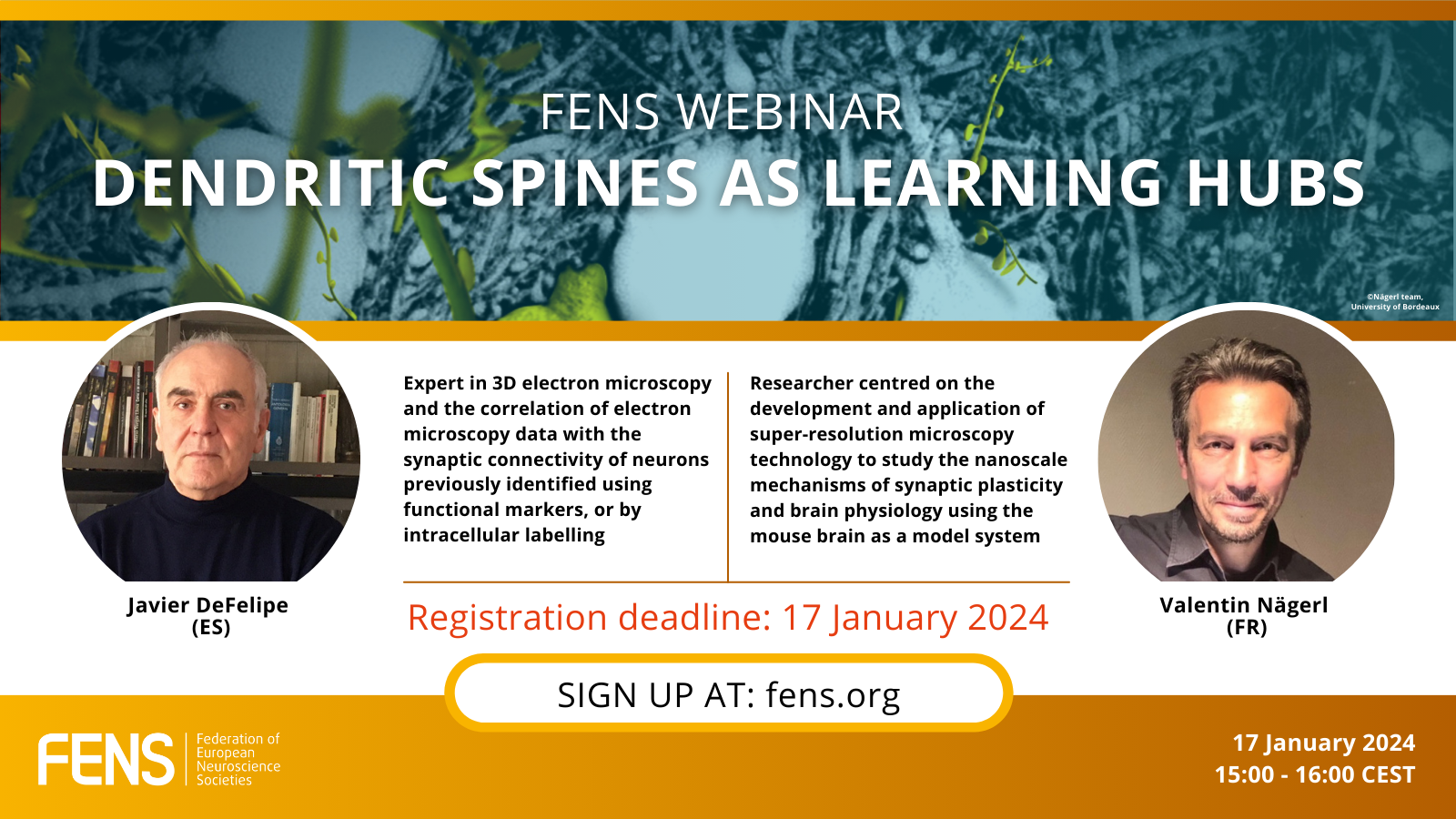 More than a century after Cajal's discovery, neuroscientists know that spines play an important role in memory acquisition and consolidation, and are the topic of cutting-edge research combining structural, physiological, and modelling studies.
Programme
Historical perspective on spine discovery and history in the field – Javier DeFelipe
Where the field of dendritic spines is moving – Valentin Nägerl