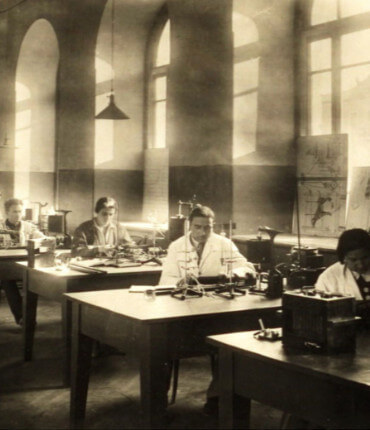 2020 History Online Projects: discover the awardees
09 February 2021
FENS News
09 February, 2021 in FENS News
Nine projects have been selected as part of the call for 2020 history online projects
The awardees of the 2020 History Online Project have been announced!
This year, nine projects celebrating the history of neuroscience across the world have been selected.
1. Dr. Indranath Chatterjee and Ms. Videsha Bansal – Uncovering the historic alleys of Neuroscience's growth in South Korea: A timelapse from the 17th century to date.
2. Dr. Silvina Diaz – Neuroscience in plastic arts
3. Mr. Nuno Ricardo da Fonseca Coelho – Egas Moniz – the Nobel Prize creator of cerebral angiography and pioneer of psychosurgery
4. Dr. Juan M. Espinosa-Sánchez – Lorente de Nó: From Neurohistology to Neurophysiology
5. Dr. Alexandra Proshchina – The collection of human brain development in the Research Institute of Human Morphology, Moscow
6. Dr. Dinesh Ramoo – Native Voices: Neuroscience among the First Nations of Canada
7. Dr. Richard Roche – An online catalogue of Trinity College Dublin's Neuroscience Anatomy Museum
8. Prof. Marco Sassoe-Pognetto – Wachstum und Koerpergroesse – a Slide story
9. Ms. Tammy Strickland – In Vivo Models of Neurological Disease: A History