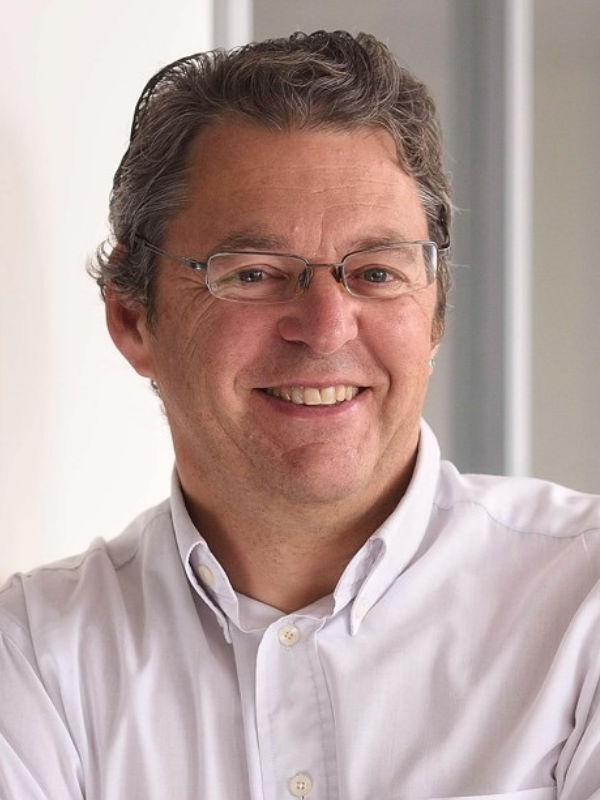 Christophe Bernard is Director of Research at the Institute of Systems Neuroscience, Inserm U1106, in Marseilles, France. He obtained a Ph.D. in Neuroscience from Paris VI university, did his postdoc at Southampton university, and a sabbatical In Houston (Baylor). His main interest is to understand brain dynamics in health and disease, with a focus on epilepsy (Michael Prize). He participated in the development of organic technologies to record and control brain activity (Felix Innovation Prize) and in The Virtual Mouse Brain (a platform that allows the virtualization of individual mouse brain to study whole brain dynamics in silico). He created and is the Editor in Chief of eNeuro, the online open access journal of the Society for Neuroscience. He acts as a reviewing editor for Science Advances, and formerly for Science and Journal of Neuroscience.
Cristina Reschke is Lecturer in the School of Pharmacy and Biomolecular Sciences at the RCSI University of Medicine and Health Sciences and a Funded Investigator of the FutureNeuro Research Centre, in Ireland. She trained as a Pharmacist with a M.Sc. (2010) and Ph.D. (2013) in Pharmacology with research focusing on the effects of neuroinflammation in epilepsy (UFSM, Brazil). Cristina then joined Prof. David Henshall's group in Ireland to advance discoveries on the role of microRNAs in experimental and human epilepsy. Her postdoctoral work has been internationally awarded, including two young neuroscientists Awards endowed by the International League Against Epilepsy (ILAE) and the American Epilepsy Society (AES). In 2020, Cristina was the recipient of the inaugural CURE Epilepsy Cameron Boyce Foundation Taking Flight Award to establish her own laboratory. Her main research interests are on investigating cellular and molecular mechanisms of epilepsy focusing on advanced therapeutic development. Cristina serves as the Treasurer for the Young Epilepsy Section (YES) of the ILAE, the Academic member for the Irish Epilepsy League Council and the Academic Director for the RCSI International Citizenship Programme.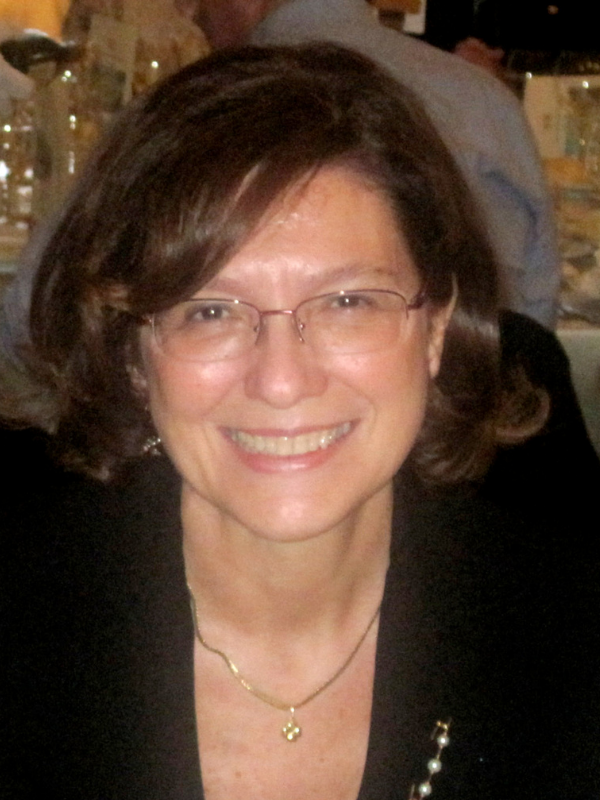 Annamaria Vezzani, PhD in Neuropharmacology, head of the Laboratory of Experimental Neurology, Department of Neuroscience at the Mario Negri Institute for Pharmacological Research in Milano. Post-docs at the Karolinska Institute, Stockholm, at the University of Maryland, Baltimore, USA and on sabbatical at the Albert Einstein Medical School, Bronx N.Y.
Main research focus is on molecular mechanisms involved in the pathogenesis of seizures and epileptogenesis in acquired epilepsies, with special interest in developing new disease-modifying treatments and biomarkers. Author of over 200 original papers, several book chapters and reviews in peer-reviewed high impact scientific journals (h-index 69).
Associate Editor of Basic Science for Epilepsia for 8 years. Appointed of the Chair of the Commission on Neurobiology of the International League Against Epilepsy (ILAE, 2005-2009) to promote translational research in epilepsy. Past member of the Commission on European Affairs (2013-2017) of ILAE to promote educational initiatives for clinicians and basic scientists. Serving in several editorial boards of scientific journals and American Epilepsy Society (AES) committees. She received the Research Recognition Award for translational research in 2009 by the AES.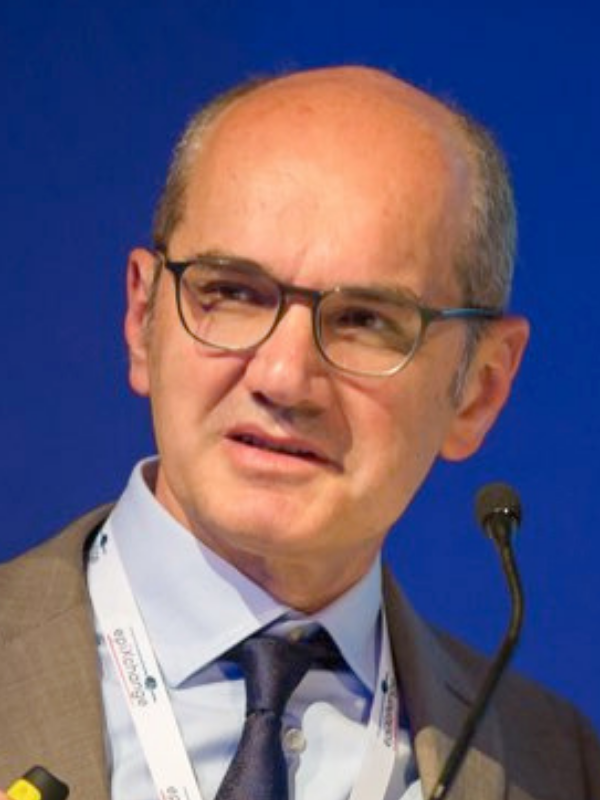 Michele Simonato, M.S. received his M.D. at the University of Ferrara in 1983 and specialized in Clinical Toxicology at the University of Florence in 1987. He subsequently worked for more than 3 years as a post-doctoral fellow at the Department of Pharmacology of the University of Alabama at Birmingham, USA and as a post-doctoral fellow and research assistance at the Duke University Medical Center, Durham, USA. He is currently Full Professor of Pharmacology and Toxicology at the University of Ferrara, Director of the Program of Clinical Pharmacology of the Sant'Anna Hospital of Ferrara and Group Leader in Gene Therapy for Neurological Diseases at the San Raffaele Hospital of Milan, Italy.
Among other appointments, he has been Director of the Center for Neuroscience at the University of Ferrara, Vice-President of the Italian National Institute for Neuroscience, Chair of the joint Translational Task Force of the International League against Epilepsy (ILAE) e of the American Epilepsy Society (AES), Coordinator of a USA National Institutes of Health (NIH) Working Group for the development of biomarkers for epilepsy.
M.S. authored about 150 papers in peer-review international journals, is reviewers for about 30 grant agencies and 50 journals, and editor of 4. His main research interests are on the development of gene and cell therapy approaches for the treatment of focal epilepsies.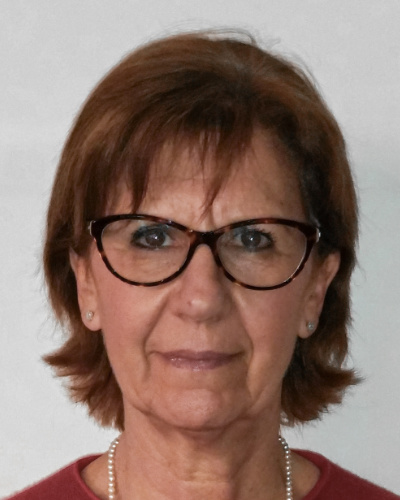 Micaela Morelli is full Professor of Pharmacology at the University of Cagliari, where she is vice Rector for Research. She studied Biology at the University of Cagliari and was Research Associated at the Department of Pharmacology, University of Arizona, Tucson in 1981-82 and 1986. She was president of the Italian Society for Neuroscience from 2018-2020. Her research to date has primarily addressed the mechanism of action of drugs affecting dopamine and adenosine transmission and their interaction in models of Parkinson's disease. She has long standing experience in behavioral evaluation of motor dysfunctions and in markers of basal ganglia function and dysfunction. The biochemical techniques utilized, range from immunohistochemical evaluation of enzyme, proteins etc. (tyrosine hydroxylase, DAT, GFAP, CD11b, Fos) and in situ hybridization evaluation of mRNA for early-genes, peptides, enzymes (zif-268, dynorphin, enkephalin, GAD67). The main scientific accomplishments have been the identification of adenosine A2A receptor antagonists ability to counteract motor and biochemical deficits in basal ganglia of Parkinson's disease models and to evidence their neuroprotective effects. More recent findings have shown that amphetamine-like drugs as MDMA (ecstasy) produce neuroinflammation and dopamine neuron degeneration. She is authors of more than 200 publications having more than 8.400 total citations.